SOPRIS OBERLE
Here at Sopris Alpaca Farm, we are excited to get our young herdsire, Sopris Oberle (Obes) going.  Obes is a Snowmass Divine Love son and out of our matriarch dam, Moon Unit Sapa.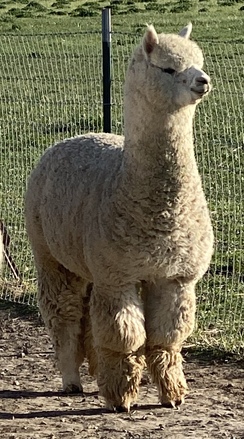 Oberle is pictured here as a young male, nearly 2 years old. 
As you can see, he is very square and sturdy, with excellent substance of bone.  He also grows a lot of fleece. He has a perfect bite as well as a very pleasing head type.
One of the best things about him is his demeanor.  He is very laid back, and trusting.  Disposition is becoming more and more important in our breeding decisions, as we get older.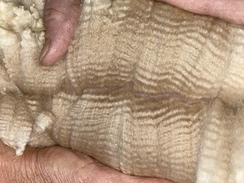 The brightness of his fleece has always garnered attention both from judges as well as those looking at him.  Although not ultra fine, the combination of his density, staple length, along with this brightness culminate in a very desirable fleece, and lots of it.  We place a lot of emphasis on fleece weight here at Sopris Alpaca Farm.  Having said that, Oberle will get his share of females, even though he is a multi colored alpaca, and competes with several outstanding herdsires for those females.  We typically only breed about 20 girls a year.  The fact that Oberle has 5 confirmed pregnancies for 2021, says a lot about how we feel about him.
His first crop of crias will begin arriving in early May, 2021.

Sopris Oberle's Pedigree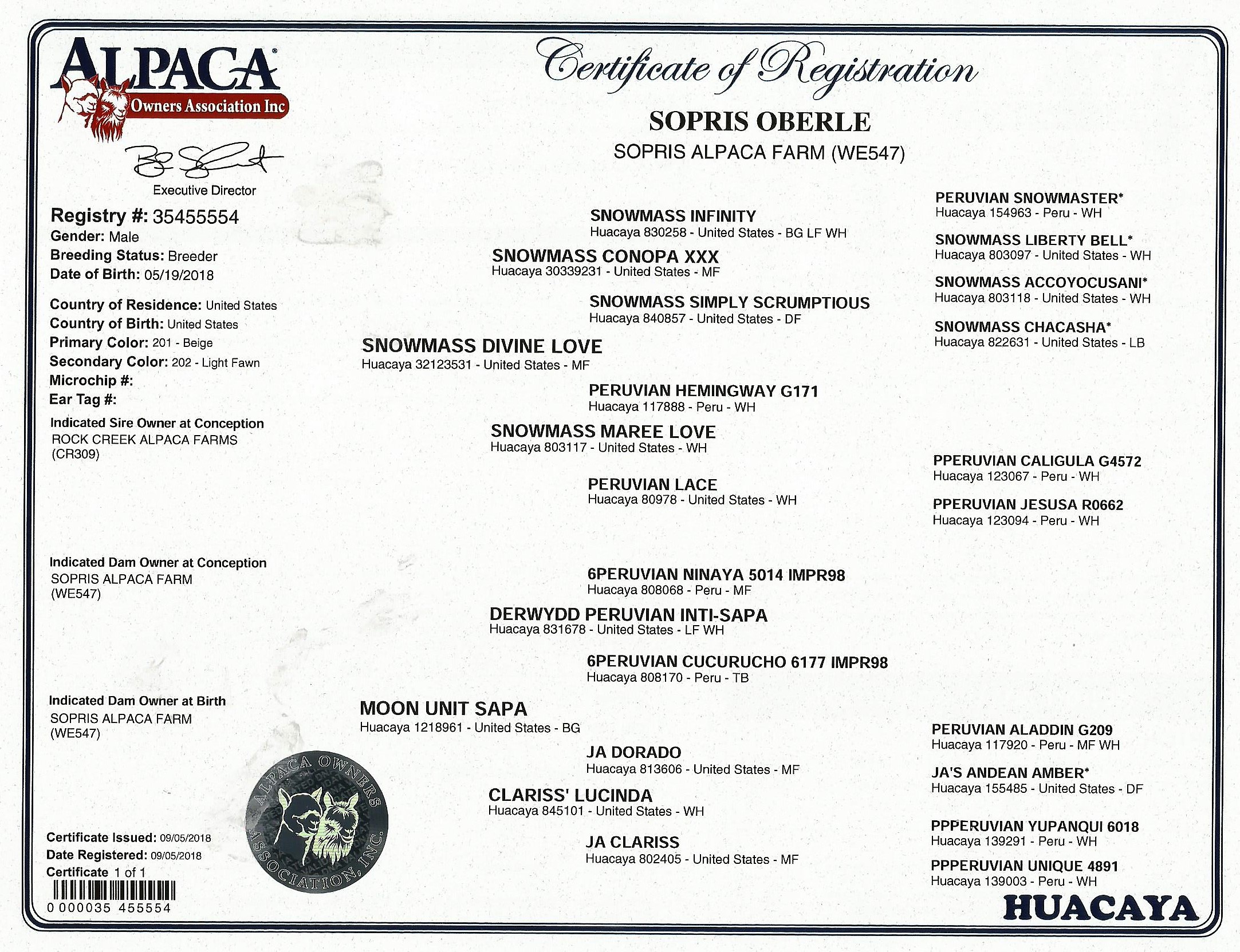 Sopris Oberle is a very well bred alpace.  A quick glance above and the knowing eye will lock in on Snowmass Maree Love.  She was a very impactful female for them, being the dam of Snowmass Quechua, Snowmass Invincible and Oberle's sire, Snowmass Divine Love, and others.  Divine Love was a very intriguing color and went on to do some great thingsm both in the show ring as well as the breeding barn, before being sold to a Canadian breeder and becoming unavailable here in the US.
On his maternal side, Moon Unit Sapa is a daughter of Derwydd Inti-Sapa, who was out of a TB female import that still ranks very highly in numerous EPD categories, even as a black.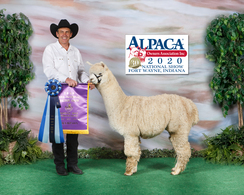 Oberle is beige, light fawn and has several medium fawn patches on his rump.  From one standpoint, this is unfortunate, but the silver lining in that, is that he is very uniform across this spectrum of colors. 
We're anxious to see what he will throw.  The 5 females selected for him vary in color from white, to silver gray.  If you're a breeder of multis or appys, you might want to pay attention to Obes production going forward.

For more detailed information on Obes, including his fiber stats and awards, click here: http://www.openherd.com/alpacas-for-sale/149646/sopris-oberle

Cory Wesson (970) 618-6435
Kim Wesson (970) 274-0853
Copyright © 2023 Sopris Alpaca Farm. All Rights Reserved.